Maria "Rossi" Cahill
Vocals • Electric Guitar • Banjo
Steven Cahill
Vocals • Electric Bass • Acoustic Guitar
Amos Hart
Keyboards • That cranky old piano in the corner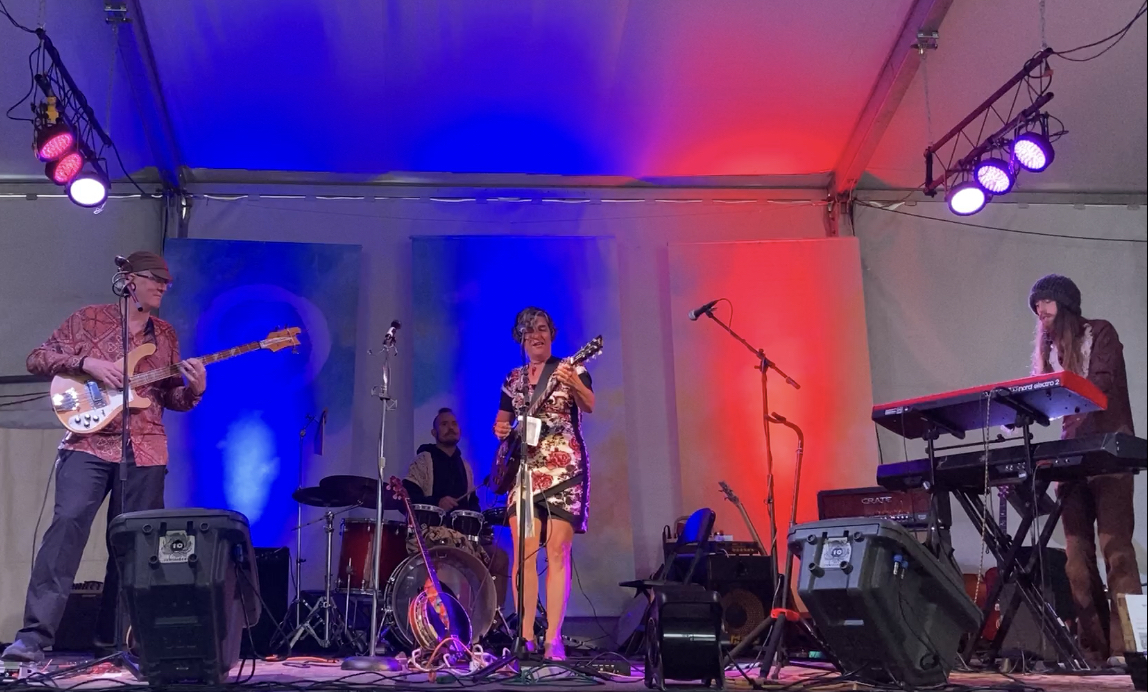 About the Music
Ten Spiders is a regional folk rock band with a jammy edge based out of Portland, Oregon. Front person Rossi radiates an indisputable passion, crooning the sweetest high notes to belting it, blues-style. The songs are buoyed by masterful guitar influenced by decades of playing banjo. Set to appealing, often funky grooves, witty lyrics reflect the angst and joy of life in the modern world.
About the Band
In the late 90s and early 00s, this band built a following on the east coast playing relentlessly at venues in 10 different states and appearing on radio and television. They released 2 CDs that were played on numerous radio programs.
Now they plan to repeat past successes on the west coast with an inspiring lineup of songwriters and versatile musicians, previewed on tracks on their 3rd studio recording "Dust Anyway". Together, they're spinning a new web for 2021 and beyond.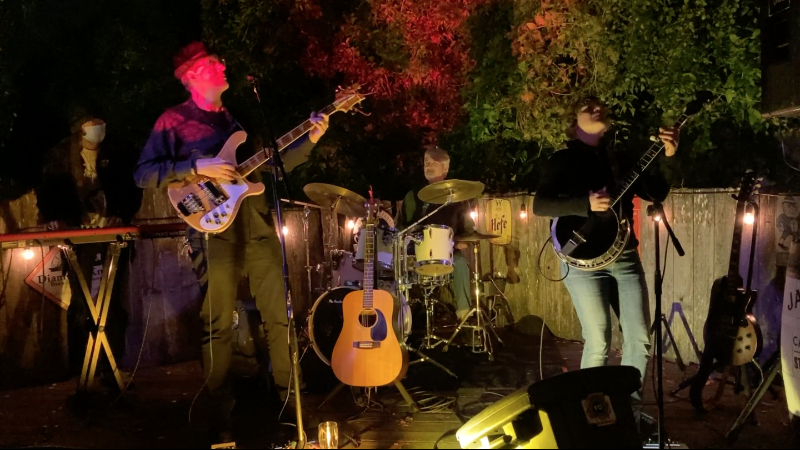 Number of spiders you eat in your sleep on average:
10
States we've played in:
OR, WA, PA, NJ, NY, DE, MD, SC, NC, GA, FL
Number of studio recordings: